HOURS
Monday – Saturday By Appointment
Phone: (732) 542-2124
Fax: (732) 460-0496
Who We Are
IMA is proud to be one of a very few Echocardiography Laboratories in Monmouth County to be accredited by the Inter societal Commission for Accreditation of Echocardiography Laboratories (ICAEL), the highest level of Echo accreditation available.
SERVICES – WE PROVIDE OUR PATIENTS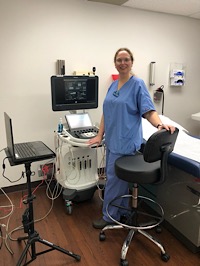 Diagnostic
The IMA Diagnostic Center provides a wide array of diagnostic modalities including:
Bone Density testing using the state-of-the art GE Lunar Dexa system.
Doppler ABI testing to evaluate for Peripheral Vascular Disease (PAD).
Ultrasound imaging of the thyroid gland, all abdominal organs, abdominal aorta, scrotum and upper and lower extremities for evaluation of arterial and venous vascular problems.
Pulmonary Spirometry to evaluate lung function
Computer-based evaluation of the cognitive function
Home Sleep Studies to detect Sleep Apnea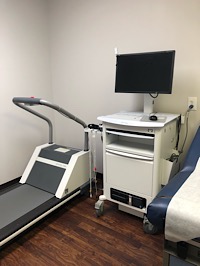 Full Service Non-Invasive Cardiac testing including:
Exercise Stress Tests
Nuclear Stress Testing
Echocardiograms
24 hour Holter monitoring for detection of abnormal cardiac rhythms
Cardiac Event Recording with instantaneous detection and wireless transmission of patient-activated cardiac events
A full time cardiologist oversees the Diagnostic Center, interprets the tests and is available to our physicians to discuss complex cases.
IMA Diagnostic Center also offers Home Sleep Studies.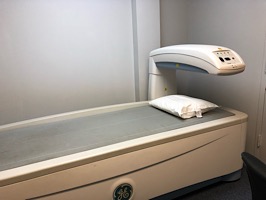 Appointments
Testing services are offered by appointment on weekdays and some tests are done on Saturdays. All tests must be ordered by your IMA provider with referrals if needed.  If the test requires pre-authorization by your health insurance company, it will be obtained by our authorization department
Meet The Doctor at the
DIAGNOSTIC CENTER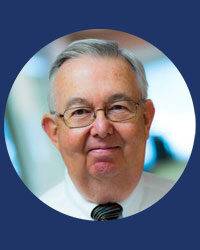 CHARLES L. MILLER, MD, FACC Dr. Miller devotes all of his time at IMA to performing and interpreting Cardiac Diagnostic studies. Prior...
read more