SHREWSBURY FAMILY MEDICINE
IMA Primary Care
Shrewsbury Family Medicine practices general medicine, well visits, sick visits, CDL physicals, workman's compensation, lyme disease testing,  school and sports physicals.
Click to Call
Directions
Schedule Your Flu Shot Today
We offer convenient same-day appointments
TELEMEDICINE
You must first schedule your appointment with our office staff.
(732) 559-5500
 HOURS
Monday – Friday 7am-3pm
Saturday 7am-12pm
Sunday Closed
Phone: (732) 559-5500
Fax: (732) 559-5510
Shrewsbury Family Medicine will be open 6 days a week for appointments and morning hours on Saturday.  Our Registered Dietitian is available for appointments Saturday mornings.
Shrewsbury Family Medicine accepts patients ages 2 and up.
Meet The Shrewsbury
Family Medicine Team
DANA ESSNER, DNP Dana Essner is a Nurse Practitioner who is double board-certified in both Pediatric & Family Medicine. Dana received her B.A. in English from Florida Atlantic University, & a Master of Science in Nursing from Seton Hall University...
read more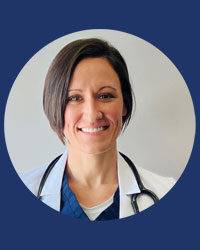 KATE DESANTO, FNP Kate DeSanto is a Board-Certified Family Nurse Practitioner who graduated from Monmouth University with a Masters of Science in Nursing.  She worked as a Registered Nurse at Riverview Medical Center in the Emergency Department for 7...
read more