GERIATRIC REHAB AND HOME CARE
The physicians of Integrated Medicine Alliance are pleased to offer a division focused on the care of our patients who are home bound and those who are housed in alternative care sites, either temporarily or permanently. A physician or nurse practitioner from IMA Geriatric Rehabilitation and Home Care will visit and provide medical care for the group's patients in nursing homes, rehab centers, assisted living facilities and in their own homes.
The physicians of this service can be reached at 732-671-8479.
Ask for Shirley, our Patient Care Coordinator Nurse.
Phone: (732) 671-8479
Fax: (732) 348-1770
WHAT WE OFFER
Medical Services Available
Professional Medical Care of Patients In:
Sub-Acute Rehabilitation Centers

For Post-Operative Care
For Post-Hospitalization Care

Skilled Nursing Facilities
Long-Term Nursing Homes
Hospice & Palliative Care
Assisted Living Facilities
In Your Home

For Homebound Patients
Frail Elderly Patients
Those With Mobility Problems
Board Certified Physicians and Trained Nurse Practitioners
Coordination with your IMA Physician via our shared Electronic Medical Record System.
(We have access to your records and your doctor can also read what we are doing.)
ADDITIONAL SERVICES
Management of:
On-Going Health Care
Acute Illnesses
Care Venue Transitions
Hospice & Palliative Care
When needed, on site Lab Tests and some Diagnostic Testing can be brought to the patient.
Dedicated Patient Care Coordinator Nurse.
Our physicians follow patients at long-term care facilities such as:
Arnold Walter Nursing Home
CareOne King James
Meridian Nursing & Rehab in Shrewsbury and various assisted living facilities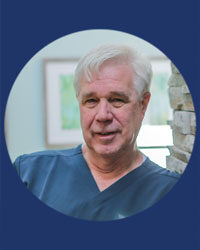 Roger M. Thompson, MD Dr. Thompson is a native of Middletown. He graduated from Middletown HS, Rutgers University and UMDNJ-New Jersey...
read more