Endocrinology
Located within IMA's Diagnostics Center, IMA Endocrinology treats a vast array of endocrinological issues.  
What We Treat
Type 1 Diabetes

Type 2 Diabetes

Glucose Monitoring

Underactive Thyroid

Overactive Thyroid

Thyroid Nodules

Thyroid Cancer

Osteoporosis

Pituitary Abnormalities

Adrenal Diseas 

Hypogonadism
Additional Services
IMA offers the convenience of an on-site Diagnostics Center where thyroid ultrasound and bone density tests can be performed.  Additionally, there is an on-site independent phlebotomist.  
Appointments
IMA Endocrinology is only open to those patients who are IMA Primary Care Patients.  Should a patient need pre-authorization, our authorization department will assist in the process.
 HOURS
Phone: (732) 542-2124
Fax: (732)

542-2992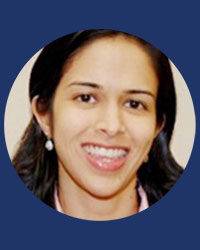 Mallika Bhat, MD Dr. Mallika Bhat is dually board-certified in endocrinology and internal medicine. Dr. Bhat graduated from Kasturba...
read more