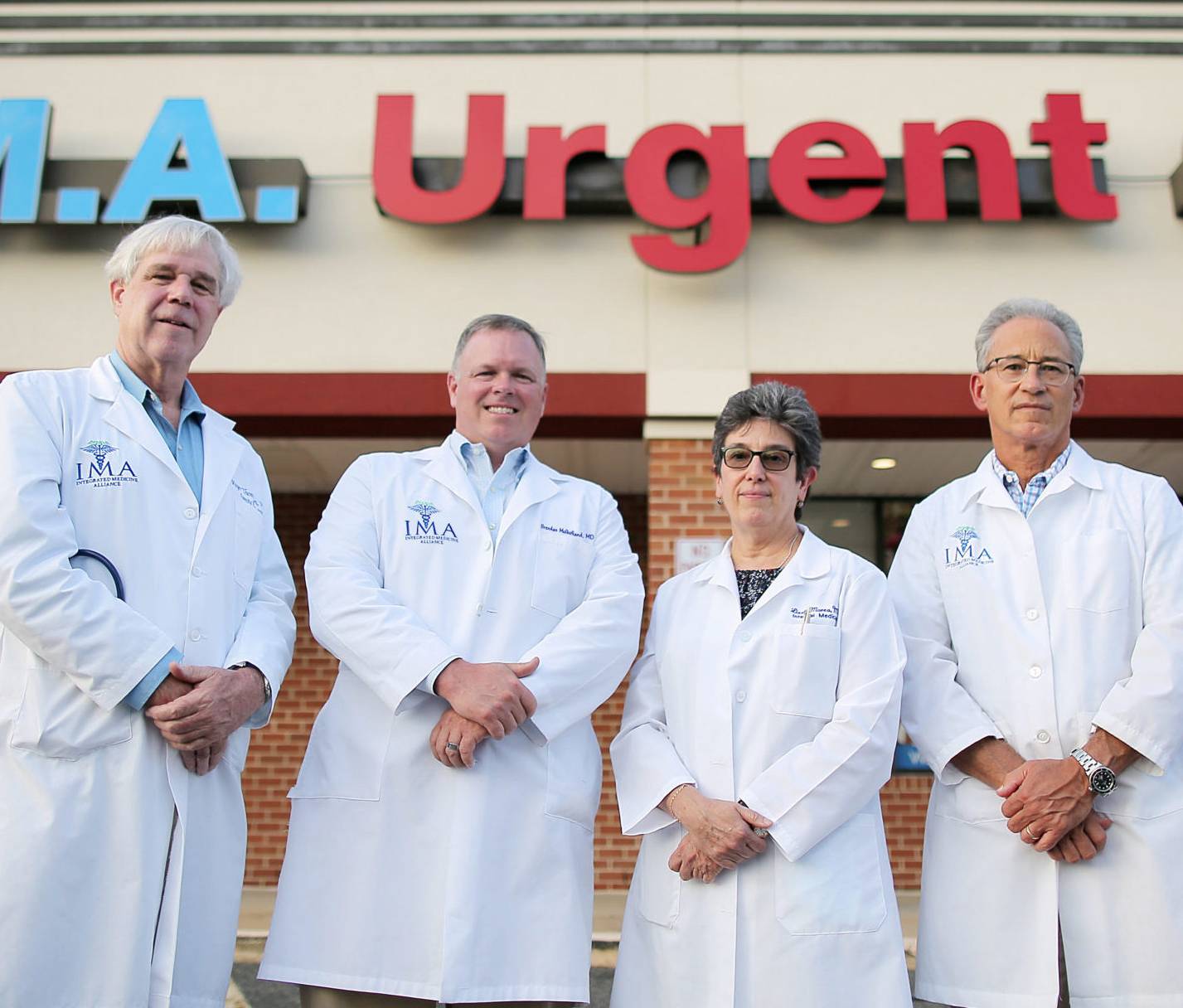 Integrated Medicine Alliance is here to help you
Since 1994, IMA Urgent Care & Primary Care is an independent physician owned and operated group of primary care physicians in a fully outpatient based "group without walls" practice located in Monmouth County, New Jersey.
IMA is, above all, driven by our "Patient First" philosophy. We pride ourselves on providing evidence-based outpatient primary and preventative care to all ages.  IMA operates eight primary care offices, two urgent care offices and offers in-house specialty care services such as cardiology, diagnostic care and endocrinology.
IMA takes its position in the community seriously, often working with community organizations in promoting healthy community and charitable activities. 
Phone: (732) 460-9840
Fax: (732) 460-9848
If you have questions regarding billing and insurance, please call our Billing department at 732-460-9840.
Federal regulations prohibit transmitting patient-specific information via unsecured email. For specific medical information, such as prescription refills, requests for medical records or to make an appointment, log into the Patient Portal (at top of the page) or call your doctor's office.