FAMILY PRACTICE OF MIDDLETOWN
IMA Primary Care
Family Practice of Middletown is dedicated to treating the whole person. We feel that as we travel with you along your life journey, a continuing, personal relationship with our patients and their families is the core of our providing front-line medical care to patients of all ages.
Click to Call
Directions
RESPIRATORY ILLNESS/COVID PROTOCOLS
Should you call our office with symptoms of a respiratory illness, the staff will ask you questions about your symptoms. If your symptoms sound suspicious for a contagious infection like the flu or Covid, we ask that you wear a mask. Doing this helps prevent any potential spread of an infection to your fellow patients and the staff. Your vaccination status will be noted only as part of our triage process. Although we strongly encourage all patients to be vaccinated, no patients are turned away based upon vaccination status.
TELEMEDICINE
You must first schedule your appointment with our office staff.
(732) 671-0860
 HOURS
M-Th 8 AM -8 PM
Fri 8 AM-4 PM
Sat 8 AM – 11 AM
Sun closed
Phone: (732) 671-0860
Fax: (732) 671-6467
Family Doctors providing primary care from newborns to geriatric ages

Extended Hours from 8am-8pm on weekdays

Saturday Morning Hours

24/7 Access to a Doctor

Telehealth Appointments
Diabetes Education on-site

Dietitian on staff

Mental Health Counsellors on-site

In-office blood draws

Rapid Testing for Covid, UTI's, flu and strep

Travel advice and vaccines
Home visits to homebound patients

Nursing Home and Assisted Living Visits
Meet The FAMILY PRACTICE OF MIDDLETOWN team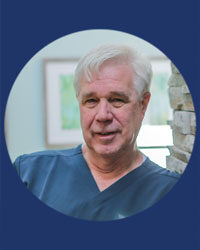 Roger M. Thompson, MD Dr. Thompson is a native of Middletown. He graduated from Middletown HS, Rutgers University and UMDNJ-New Jersey Medical School. He did his specialty training at UMDNJ-Robert Wood Johnson Medical School where he served as Chief...
read more
WHAT'S NEW WITH FAMILY PRACTICE OF MIDDLETOWN?
Family Practice of Middletown is dedicated to treating the whole person. We feel that as we travel with you along your life journey, a continuing, personal relationship with our patients and their families is the core of our providing front-line medical care to patients of all ages.
Our expanded, comprehensive specialty training fosters an outlook of the whole patient of all ages. Family Physicians can integrate multiple methods of care and help guide patients through the complex health care system. We are proud to be your "medical home."
The one goal of our team of physicians, nurses, nurse practitioners, medical assistants, behavioral health counselors, dietitian and support staff is to keep you healthy. As we care for any acute or chronic problems, our team uses a variety of tools to evaluate your current health status and future health risks.
Our office has extended hours to better accommodate your schedule. We strive to meet your needs as they arise.
One of our providers is available all day, every day either in the office of by phone. We encourage you to call us with any questions. Often times a call to us can prevent a lengthy and costly visit to the ER.
We work very closely with IMA's Urgent Care Centers to coordinate care that you might receive when our office is closed.
Family Practice of Middletown takes pride in having its roots in Middletown since the 1950s. We have certainly grown from the solo doctor practice of our early years but we still strive to maintain the hometown family doctor approach.
How many doctors are there now?
We have 7 providers between the office and Home Care; 5 Physicians see patients in the office while 2 Physicians and 4 Nurse Practitioners make up our Home Care and Nursing Home team.
What services do you provide other than doctor's visits with my Primary Care Physician?
Behavioral Health Counselors, Emily; Registered Dietitian, Therese; Diabetes Nurse, Bonnie
How does it work to see these other providers?
It's the same copay as a traditional office visit here. You will spend about 45-50 minutes with the provider and then your physician will come in and go over what was discussed. We work as a team to provide the necessary care to our patients
What's changed?
The delivery of primary care medicine is undergoing a period of deep reflection and change, driven by the government and insurance companies. We now have a team approach to patient health that extends across all venues of care–a more proactive approach. There is a new emphasis on coordinating a patient's care no matter where it occurs or with what specialist. We also have a renewed focus on preventative care and maintaining your good health. Our new space allows us to be our patients' Medical Homes more than ever before!
AREAS OF CARE
Family Practice of Middletown has been recognized by the National Center for Quality Assurance (NCQA) for excellence in care of Diabetes and for Heart/Stroke. They have also earned recognition as a Patient Centered Medical Home. Family Physicians are specialists in the broad range of medical issues and problems that can affect people of all ages. We care for patients from the newborn nursery through to nursing homes. Childhood Vaccines & Well Care – General Adult & Geriatric Care – Illness Care – Physicals (Sports, School, Job, CDL) – Preventive Care – Gynecological Care, Pap Smears – Diabetes, High Blood Pressure, Arthritis Care – Minor Surgical Procedures on site – Travel Advice and Vaccinations – Home Care for Homebound Patients.
LAB SERVICES
In addition to being able to perform some tests on site, we deal with all major labs. We can process most blood and urine specimens for transport to the labs with rapid return of results. We also can arrange other diagnostic tests – such as radiological and cardiac diagnostic tests.
INSURANCE
We participate with Medicare and MANY other insurance plans. (The office staff can answer specific questions.) We will electronically file your claim your insurance company. Should you require referrals or pre-certifications, our staff will work with you and our physicians to get these done within a reasonable time.
AFFILIATIONS
Dr. Thompson Giacona & Zaky are on staff at Riverview Medical Center in Red Bank. Should you require hospitalization, your care may will be referred to a team of in-hospital specialists. We maintain close communication and coordinate your care with these doctors. We also care for our patients at a number of area nursing homes & assisted living facilities and in their homes.
PATIENT CARE COORDINATION
As part of our Patient Centered Medical Home, Family Practice of Middletown has a team of nurses who serve as an extension of our practice and advocate for our patients. Perhaps you have what seems like a silly question. Maybe you worry that your blood pressure is running high. You have a question about your blood test. You want to adjust your diet to control cholesterol, sugar or lose weight. Maybe you need reassurance that you are following the correct path. You are having trouble connecting with specialists. For any of these questions and more, our Patient Care Coordinators are there for you.
TEAMWORK
The goal of this team is to collaborate with the patient, family and health care team to achieve your best health. They will keep track of any trips to a local ER or hospital and call you to ensure our team is updated on your care. They record and inform the physicians of any changes in your medication or health status. The nurses can also arrange for follow up visits. These nurses may periodically call you by telephone just to see how you are doing. However, feel free to call them anytime. The team has a wealth of information and resources available to help you and help you navigate the healthcare system.
COUNSELING
Family Practice of Middletown is pleased to announce that we now offer psychological counseling in our office. We have two trained mental health counselors available to meet with you, in conjunction with your physician, to help address many different issues:
Anxiety

Stress

Depression

Grief

Addiction

Insomnia

and more…



If you feel this kind if service may benefit you, please ask your doctor.
DIETITIAN
Family Practice of Middletown offers individual nutritional counseling with our Registered Dietitian, Therese Bonanni.
Some of the topics Therese is available to work with you on include:
Weight management

Metabolic disorders (diabetes & prediabetes)

Pre/postnatal nutrition

GI-related conditions (Celiac Disease, IBS/IBD, GERD)

Cardiovascular issues (hypertension, high cholesterol)
Feel free to speak to one of the staff to arrange an appointment.
Events
We are pleased to offer four complimentary support groups, led by our in-house Counselor, for our patients and their families.
Go to our calendar by clicking the event button for times and date of our events.