FAMILY PRACTICE OF MIDDLETOWN & IMA Geriatrics Rehab and Home Care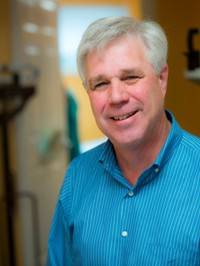 Roger M. Thompson, MD
Dr. Thompson is a native of Middletown. He graduated from Middletown HS, Rutgers University and UMDNJ-New Jersey Medical School. He did his specialty training at UMDNJ-Robert Wood Johnson Medical School where he served as Chief Resident. He is board certified in Family Practice.
Dr Thompson has received recognition from the National Committee for Quality Assurance for excellence in caring for both Diabetes and Heart-Stroke patients. His office has been recognized by NCQA as being a Patient Centered Medical Home. Dr. Thompson has been awarded the AMA Physician recognition award for continuing medical education. Riverview Medical Center awarded him the Orion Award for Professional Excellence. In 2009 he was honored by his peers on the Riverview medical staff with the Distinguished Physician Award for Outstanding Contributions.
A Full Attending Physician at Riverview Medical Center, Dr Thompson has served as President of the Medical Staff. He has previously served as Vice-Chairman of the Department of Medicine and Co-Chairman of the Emergency Preparedness Committee.
Dr. Thompson is a Clinical Instructor in Family Medicine for Robert Wood Johnson Medical School.
He lives in Middletown with his wife and children. He enjoys cycling and traveling and his part-time job as a ski physician on the slopes of Vermont.
Click Below For Telemed with Your Provider