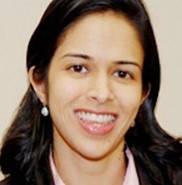 Mallika Bhat, MD
Dr. Mallika Bhat is dually board-certified in endocrinology and internal medicine. Dr. Bhat graduated from Kasturba Medical College Mangalore in 2005.
Dr. Bhat completed her internal medicine residency at Winthrop Hospital in Long Island and her endocrinology fellowship at Westchester Medical Center in New York.
Dr. Bhat specializes in diabetes management including pumps and continuous glucose monitoring. She also treats thyroid, pituitary, metabolic and adrenal disorders.
Dr. Bhat recently relocated from Pennsylvania to New Jersey and now practices out of IMA Diagnostic Center.