CHAPEL HILL FAMILY MEDICINE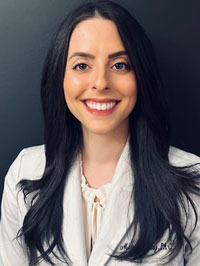 Melanie Saray, PA-C
Melanie is a certified Physician Assistant with over 5 years of experience practicing in primary care, which is her passion. She received a Bachelor of Science degree from Penn State University and a Master of Science degree, along with her PA training, from Rutgers University.
Outside of work, Melanie loves spending time with her husband and two young sons. Melanie and her family reside in Monmouth County, where she was raised. 
Melanie is looking forward to providing compassionate and comprehensive care to the patients of Chapel Hill Family Medicine.  Melanie will begin seeing patients on April 24th 2023 at Chapel Hill Family Medicine.