IMA Urgent Care Middletown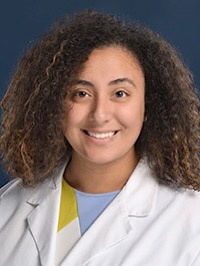 MARIAM IBRAHIM, MD
Dr. Mariam Ibrahim was born in Rome, Italy and immigrated with her parents in 1998 to East Brunswick NJ where she attended high school. She graduated East Brunswick High School in 2008 and went on to attend Rutgers University in New Brunswick NJ majoring in Biology. She graduated in 2012 and went to Jefferson Medical College to receive her medical degree in 2016.  Dr. Ibrahim completed her residency in Family Medicine at St. Luke's University Hospital Network in Phillipsburg NJ. Dr. Ibrahim is a member of the American Academy of Family Physicians.
Dr. Ibrahim is very excited to return to Central NJ as this is her home and she wants to give back and serve her community. She also wants to be close to her family and raise her two children in the same area where she grew up.
Some of Dr. Ibrahim's favorite things to do include spending time with her husband and two kids, going to the beach, swimming and cooking/ baking.