FOR IMMEDIATE RELEASE – Middletown, NJ – For the fourth year in a row, IMA Urgent Care & Primary Care patients are helping local students have a successful school year.  Over $4000 in back-to-school supplies were collected at area IMA Urgent Care & Primary Care offices.  These donations were dropped off to Ocean Avenue School and Bayview Elementary School in Middletown.  Both schools will set up a "shopping day" for students in need.
"Helping local students start the year off with the supplies needed to achieve success is vital to the health and well-being of this young population.  This year we were amazed at the generosity of IMA's patients who generously donated to our Back-To-School Drive," states IMA President and local physician, Dr. Roger Thompson.
According to the National Retail Association, the average family will spend $864 on school supplies for the 2022/2023 school year.  These donations will help local families with this costly expense and help students with their academic success.
About IMA
IMA Urgent Care and Primary Care has two urgent care centers and nine primary care offices located in eastern Monmouth County.  IMA opened the area's first medical walk-in urgent care in Shrewsbury over 25 years ago and has since opened one additional walk-in urgent care in Middletown.   Additionally, IMA operates a Cardiology and Diagnostics center which is in Shrewsbury.   IMA is owned and operated by local doctors who live and practice in Monmouth County.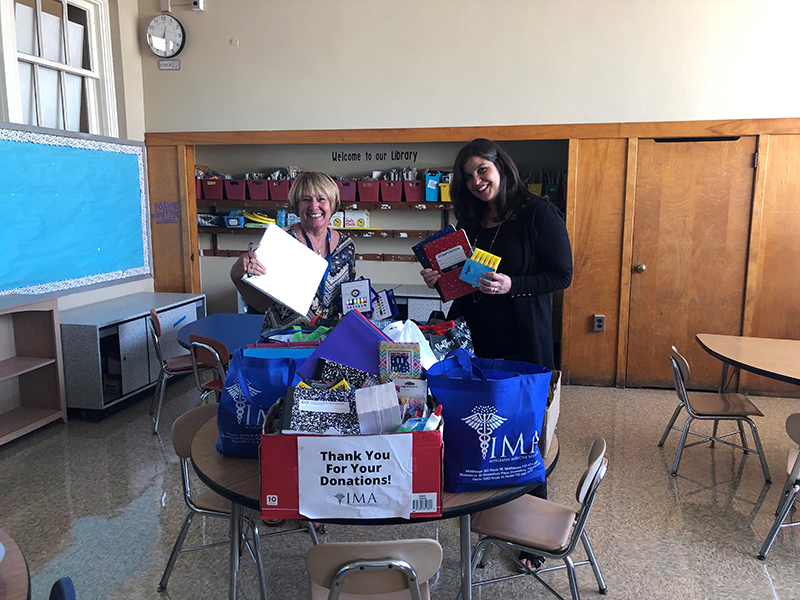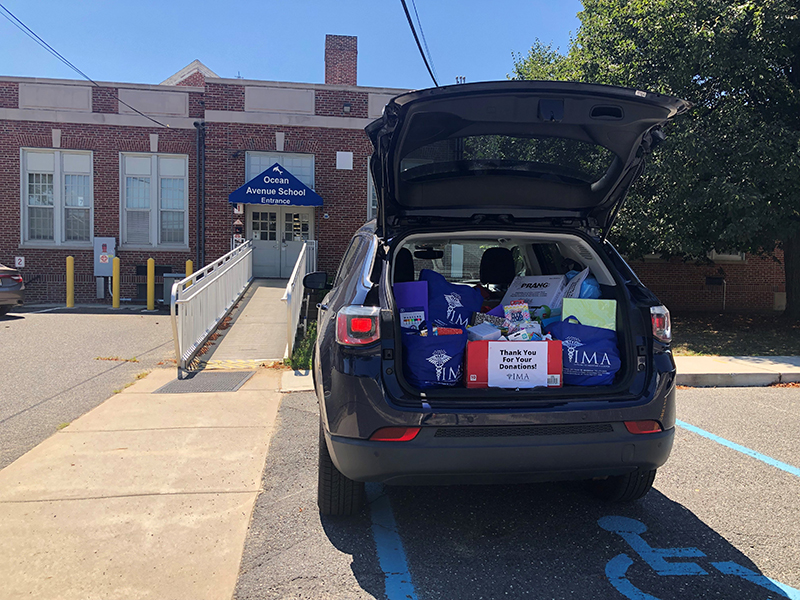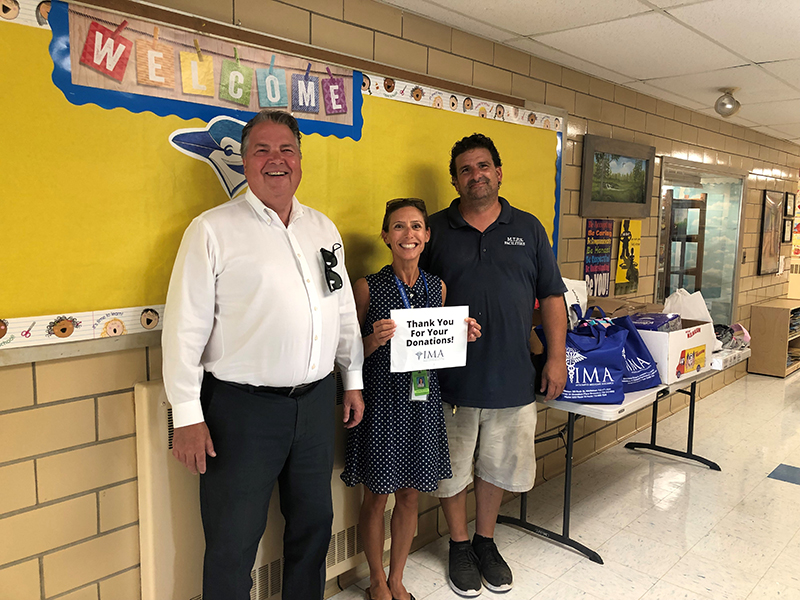 Photos:
Ocean Avenue Elementary Principal Cynthia Wilson and Secretary Wendy Dunleavy with back-to-school donations
Donations being dropped off at Ocean Avenue School
Bayview Elementary School Principal, Tara Raspanti, Custodian Ben Yenella, and IMA's Jeff Irwin with Back-To-School donations