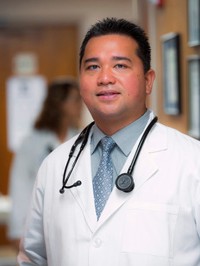 Dominic Pamintuan, MD
Dr. Pamintuan is a university trained internist who completed his residency in internal medicine at New York Medical College, Metropolitan Hospital Center in New York City in 2006.
He received his doctorate in medicine with distinction from the University of Santo Tomas in Manila, Philippines in 1999 completing his internship in internal medicine at Santo Tomas University Hospital in 2000. He completed his undergraduate Bachelor of Science degree in biology in 1995, completing his course work in only three years.
He was board certified by the American Board of Internal Medicine in 2006.
Dr. Pamintuan has added certification in Clinical Densitometry.
Dr. Pamintuan was in private practice in Lebanon Virginia from 8/2006 to 8/2009, moving to New Jersey with his wife, who is a pediatric cardiologist.
Dr. Pamintuan is a member of the American College of Physicians.