IMA Urgent Care Shrewsbury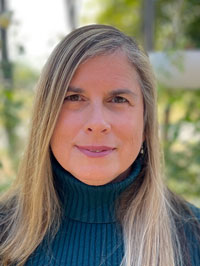 Kristine I. McCoy, MD, MPH
Raised in Southern California and then Massachusetts' Cape Ann, Dr. McCoy has a well-established love of beach communities.  Returning to California, she earned a Stanford degree in Human Biology and an MPH from UCLA.  Dr. McCoy's early career was with the US Department of Health and Human Services' Office of Disease Prevention and Health Promotion.  After returning to Stanford for her MD and training in family medicine in Santa Rosa, CA, Dr. McCoy started her work as a doctor in New Mexico as a rural physician in a small mountain village between Santa Fe and Taos.
Her enthusiasm for making sure everyone living in remote areas could get great care led her to Hawaii's Big Island where she became the founding director of the Hawaii Health Systems Primary Care Training Program—starting the Hawaii Island Family Medicine Residency and its affiliated training programs for family nurse practitioners, ambulatory care pharmacists, and health psychologists, building the primary care dream team.  Dr. McCoy relocated in 2015 to NJ to serve as the Executive Director of the VNACJ Community Health Centers and Chair of the Children and Family Health Institute for the VNA Health Group, overseeing a broad swath of community health programs in areas ranging from maternal child health to cancer screening and public health nursing.
After spending a year as a Senior Visiting Scholar with the American Academy of Family Physicians' Graham Center for Policy Studies, she is excited to be reentering clinical practice here in beautiful Monmouth County.  In her free time, she loves to stand-up paddle board while her husband kayaks, read, sew/knit, cook/bake, and garden, as well as visit her son and daughter who live in Baltimore & DC.