CHAPEL HILL FAMILY MEDICINE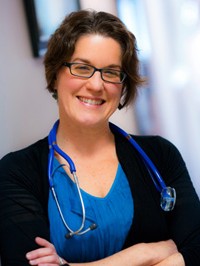 Katherine Schneebaum, MD
Dr. Schneebaum holds a Bachelor's Degree from Yale University and a Master's in Clinical Psychology from the University of Illinois. After receiving her M.D. from the Albert Einstein College of Medicine in New York City, she completed her residency in Family Medicine at Overlook Hospital in Summit, NJ. She has been with Chapel Hill Family Medicine since 2003, first in Middletown, and now at their beautiful new office in Hazlet.
Dr. Schneebaum enjoys all aspects of primary care medicine. She is board-certified in Family Medicine.
She lives in Red Bank with her husband and their two daughters, three cats, and one loud bird, and enjoys exploring Monmouth County, seeing Broadway shows, reading, cooking, and traveling, among other pursuits.
Click Below For Telemed with Your Provider