RED BANK FAMILY MEDICINE – GILBERT STREET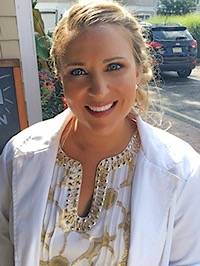 ALEXANDRA RUANE, PMHNP, FNP-C​
Alexandra "Lexie" Ruane is a double board-certified Family and Psychiatric Nurse Practitioner. I started my career as a registered nurse and worked on oncology floors, in the Emergency Room, and in Intensive care units at Jersey Shore University Medical Center, before completing a master's degree and board certification in family practice. I graduated at the top of my class from Drexel University's Family Nurse Practitioner tract. Since then, I have practiced as a nurse practitioner in primary and urgent care.
My decision to specialize in Psychiatry came after I had an interaction with a female patient who had a complaint of ongoing anxiety and had failed multiple medication trials. I recommended that the patient see psychiatry for further management of her anxiety and was shocked when the patient told me that none of the psychiatrists in the area accepted insurance, and the ones who did were booking out 6 months in advance for appointments. It is dismaying that those who need additional help are not able to get it as readily as they should, or they are unable to afford it. This episode gave me a capacity for genuine empathy for others dealing with mental health issues and the realization of the lack of psychiatric care in the community, which is invaluable.
I provide comprehensive mental health services to children, adults, and their families. I prescribe medication that treats anxiety, depression and other psychiatric symptoms. I address acute and chronic problems and issues. I treat illnesses such as anxiety, depression, Bipolar disorder, alcohol and drug addictions, and children/adolescents who are acting out at home or school. I work with a close-knit group of therapists who are dedicated to providing patients with a relaxed, trusting environment, to help patients further achieve their goals.
I am energetic, creative, personable, and hardworking. I highly value team-based healthcare and believe that each discipline uniquely contributes to best practice. At heart, I am an advanced practice nurse with a passion for providing excellent behavioral and medical healthcare for individuals across the life span.
Click Below For Telemed with Your Provider